Inflatable Neck Traction Device. Does it Work?
We recently purchased this device on Amazon to use for patients we see. There has been quite an influx of patients with neck pain and headaches. This has subsequent complications including muscle spasms or cramping, and headaches. I am always on the lookout for treatment alternatives, practical remedies for pain management.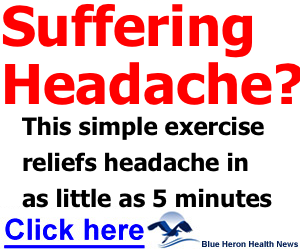 So here it is. The product name was Cosy Life. There are many brands available but this one was on a limited-time deal. So, I gave it a try.
PACKAGING: 
It came well packaged. Inside included a User Manual, which was great. Many consumers require descriptive instructions on how to use it safely. The product was encased in a nice, velvety pouch, with their brand name on it.
THE DEVICE:
The device itself was, of course, deflated. The inflation valve is similar to that of a blood pressure monitor. You close it to inflate and loosen it up to deflate and let the air out. 


MATERIAL:
Checking out the material of this device, it is indeed a big improvement from earlier models. With the prior versions, you can feel the vinyl cover with sometimes rough edges that scratch your chin. (Indeed yes, I have tried the earlier models before years ago.)
One will readily notice the velvety feel of the material. Even Jessica, my model, noticed this right away.
The straps were long enough to fit a medium size head, like Jessica's. The Velcro was well sewn, and the top strap had the name-brand patch on it. Very proprietary.
The inflation valve was easy to use. It did not take long before the user can feel the support and bracing action on the neck. 
Overall, this was worth the price, and the overall quality was very satisfactory. As you can see in the video, Jessica, a first-time user with chronic neck pain, headaches & spasms was pleased. 
She is my unofficial patient from time to time. If it's not her foot, it's her neck I have to work on. This is from working at a desk and working the desktop all day. 
CONS: 
I did try to use this specific model on a patient with a smaller and shorter neck. As the straps were quite long, the first layer of the device came up all the way to her cheekbones. There was not enough length of the velcro itself to tighten the device.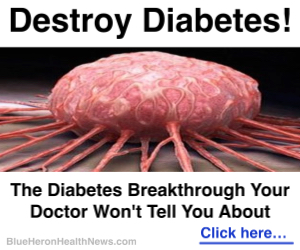 I would say that this model works best with medium – to large-sized individuals. It is still a great product I would say. 
QUALITY – Passed
PRICE – Passed
PACKAGING /BRANDING – Passed
COMFORT OF WEAR & Ease of Use – Passed
INSTRUCTIONS FOR USE – Passed
MY OVERALL RATING: 4.5 STARS
HOW TO USE THE INFLATABLE NECK TRACTION DEVICE:
1.Always start slow, gradually increasing tension in 1-minute increments. Inflate to about 25% tension, just enough to feel a lift on your head and jaw. Stop, and leave on for 1 minute.
2. Deflate to halfway down, about 50% tension. Do not deflate all the way. This gives your neck muscles time to adjust to the stretch.
3. After about a minute rest, inflate it again. This time, way past the initial tension you reached. Hold and keep it there, then close the valve. Hold this at this increased tension for another minute. Thereafter, deflate it down to 50% less tension. You should still feel a comfortable stretch.
Repeat the same procedure by inflating the device again. This time, increase tension to the maximum tension you can tolerate. The stretch should be comfortable and not blocking your carotid. (LOL).
 You will notice that despite the stretch, you can still speak and breathe comfortably. You can then hold this at this level for 1 – 5 minutes. Deflate to about 25% less tension, let it rest there for about a minute or two. Then inflate it again to that same level. Repeat 4 – 5 times.
I use this protocol with patients and it is well tolerated. Indeed, it is a very useful and helpful device for easing neck pain, stiffness, and muscle spasms. 
Personally, I have used this device for my headaches. Once muscles are relaxed, it decreases tension on your intervertebral discs. This also allows better circulation and improved oxygen supply to the head. 
Using this device, along with strategic neck exercises and techniques can be very beneficial for neck pain relief.
***Subscribe and get a

FREE

copy of my

NECK TRACTION DEVICE E-Book

I put together about these devices. It includes my personalized protocol for its use.
I also featured therapeutic neck exercises and symptom relief strategies I use with patients for managing neck pain.***
Get it here:

If you know of a product you would like to know about and have me check it out, message me. I would be more than happy to feature that in future articles.
(As with any use of a health device, always consult your doctor or physical therapist if the use of such device is appropriate for your specific condition.)